Anatomy is the science that describes how the human body is structured and therefore the morphology of its parts.
Andreas Vesalius, born in Brussels in 1514 and graduated in Padua in 1537, is considered the father of modern Anatomy. He revolutionized the didactic approach to Human Anatomy, by fostering the direct observation of corpses; in 1543, he published the volume De Humani Corporis Fabrica, the manifest of modern Anatomy, embellished by magnificent anatomical plates reproduced from real bodies.
Through the centuries, methods and technologies have evolved, nevertheless – today as well as yesterday –, Anatomy is based on the direct observation of appartuses, organs, tissues and cells.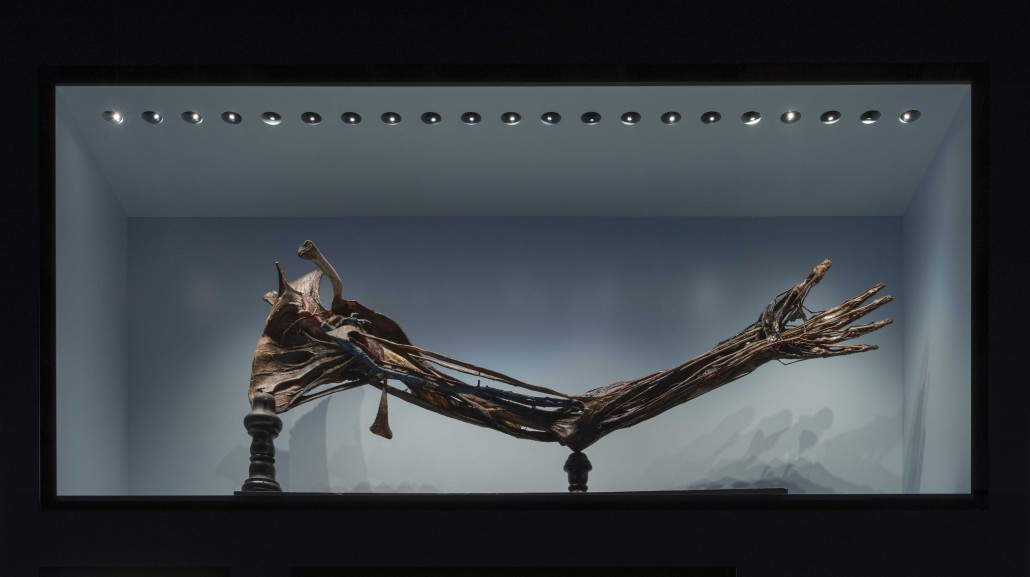 From his virtual door, Andreas Vesalius describes the motivation and the relevance of his revolution in the teaching of Human Anatomy. A virtual dissecting table allows to perform anatomical dissections according to the methods employed in post-Vesalian anatomical theatres.
A multi-level game allows you to test your knowledge in the anatomical field, while a mirror-like display gives you the illusion to observe the inside of your body: organs, muscles and bones.
In the room you will find many authentic anatomical specimens, both ancient and contemporary, along with ancient surgery tools.